Our Story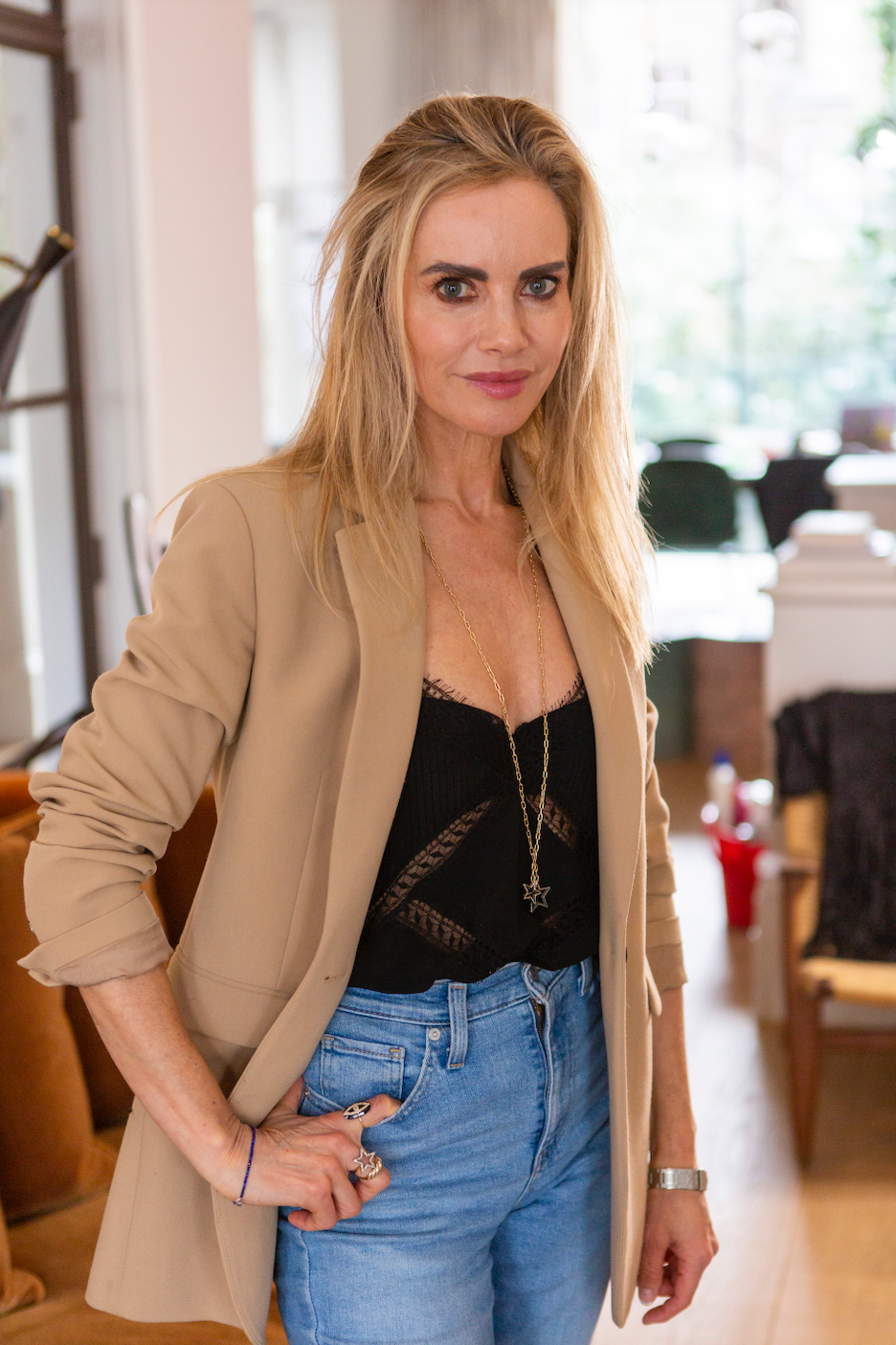 A good night's sleep makes the difference between a good day and a bad day. It measurably improves every aspect of your life.

Dreem Distillery is the brainchild of Hayley Dawes, a businesswoman and mother of 4 young children. A successful interior designer and property developer, Hayley has spent years creating wonderful houses and beautiful environments for other families to live in but struggling to find tranquillity in her own home. For years she suffered with crippling insomnia, finding only marginal success through the more conventional methods of bedtime relaxation. The game-changer came when she discovered the transformative power of CBD as an aid to restful and restorative sleep.

This breakthrough was the inspiration and motivation for Dreem Distillery. Our range of organically grown broad-spectrum CBD products are all designed to enable sleep. From ingestible drops to topicals at the right potent strengths to make a real difference. All created behind a simple and single-minded vision, of helping to turn those elusive nights of restorative sleep into a regular, every night occurrence. The vision of the brand goes one step further in that despite there being plenty of CBD products on the market, most come in the form of CBD isolate. The significant difference with isolates is that they don't contain some of the key relaxing terpenes, which make a high-quality CBD more powerful – and that's the key to unlocking the power of the hemp plant, as an aid to facilitating restful and restorative sleep.

Good sleep is one of three vital pillars of health and wellbeing allowing you to perform at your very best and live life to your full potential. Dreem Distillery helps you get there.

Live the Dreem,

Hayley x
"Dreem Distillery is my obsession,
having been my salvation."
Hayley Dawes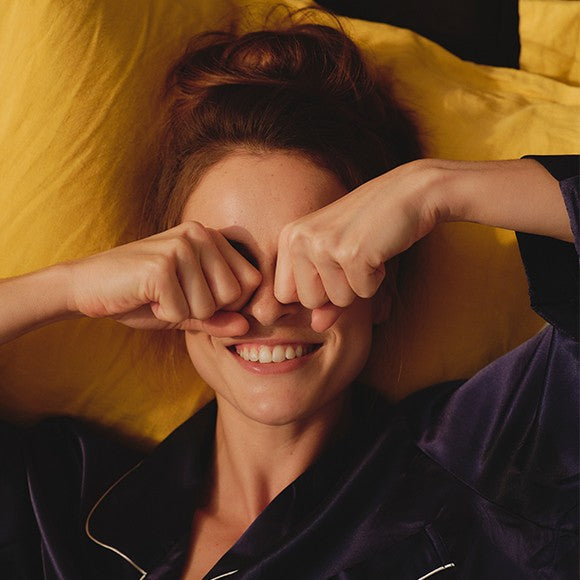 Why Dreem Distillery?
Dreem Distillery meets the needs of restless and sleepless. We'll support you to sleep deeply and live beautifully. Refusal to ever compromise is at the forefront of our beliefs. Relentless testing, exceptional high standards all go arm in arm to make sure Dreem Distillery offer the highest quality CBD products. We have taken our time to produce each product with precision and to ensure all products are potent and highly efficacious. Our Night drops are our hero CBD product all in the name of assisting you with a good night's sleep.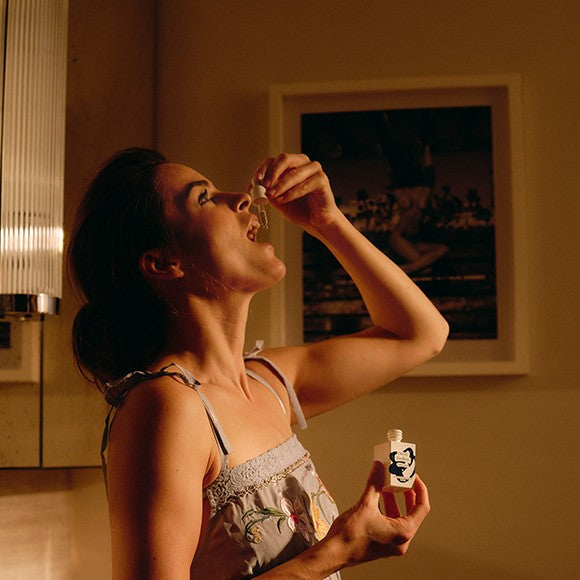 Why We Are Different?
Not all CBD is created equal. We differentiate ourselves by using broad spectrum CBD, giving you the best products to aid sleep. Our broad spectrum CBD is of the highest quality and delivers the full benefits of the hemp plant. Due to our unique Super Terpene Blend, our broad spectrum CBD Night Drops can produce heightened effects and aid to facilitating restful and restorative sleep. Many brands use CBD isolate – a purified form of CBD, where many naturally occurring compounds from the plant have been removed, leaving a crystalline powder than can be mixed with other ingredients. Whilst this can be powerful and healing in topicals, CBD isolate is not the ideal solution for oral products and particularly for solutions that are focused on supporting sleep, as the other cannabinoids and terpenes from the hemp plant work better together to have the full effect.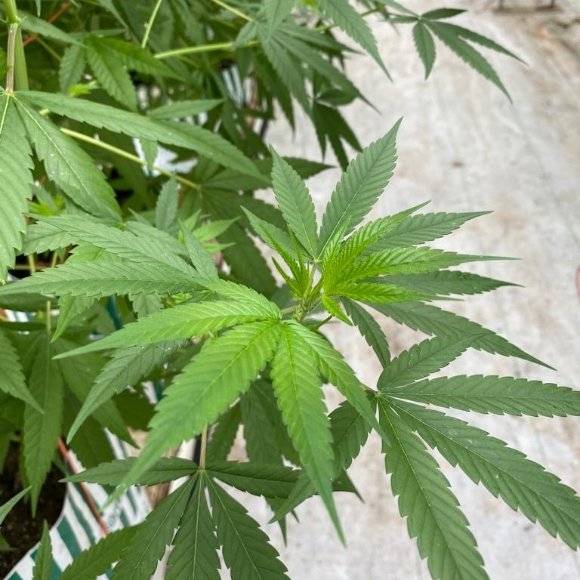 Ingredients
Strict criteria is followed to ensure the CBD broad spectrum hemp extract we use is free from pesticides, toxins, microbial contamination, kosher certified, vegan and non GMO. Before the plants are harvested, we test to maintain a pesticide free yield. The hemp seeds are planted in biosoil and cultivated using organic protocols.
DREEM COMPLEX: All our bath and body products are infused with our proprietary Dreem Complex for elevated evening relaxation. This is made up of broad-spectrum CBD, arnica, juniper and lavender.
Super Terpene Blend
Our Super Terpene Blend works in synergy with our broad spectrum oil, which contains a wide range of natural occurring terpenes, including myrcene, limonene and caryophyllene. When blended together in our Dreem formulation these terpenes work in harmony with our broad spectrum oil, to produce a finished luxurious product with incredible anxiety-reducing traits, leading you to a restful mind and encouraging a deeper night's sleep.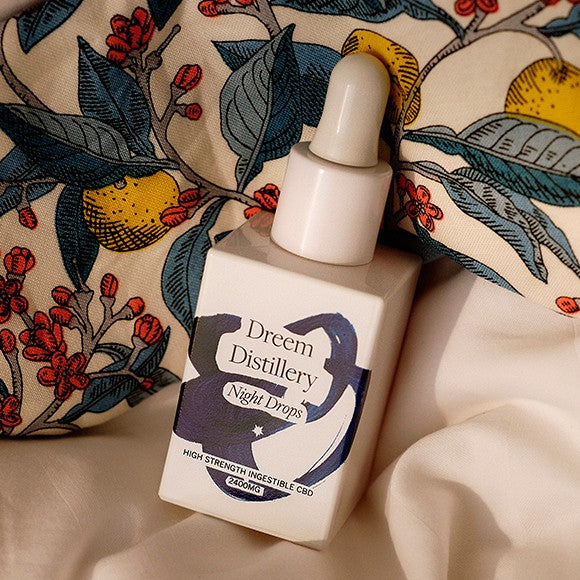 Packaging Philosophy
Our philosophy on packaging is simple. Every step of the way we use recyclable materials to have minimal environmental impact. In some cases the most sustainable solution is not always the fastest, or the cheapest, but we stand firm on our principles and will not compromise.

Our Night Drops are manufactured in recyclable glass bottles and our tubes are aluminium. We acknowledge there is always more than can be done to improve recyclability and our team is committed to working harder to find the best solutions to protect our planet.